TRAVEL INN SUNNYVALE IS NOW LGBTQ+ FRIENDLY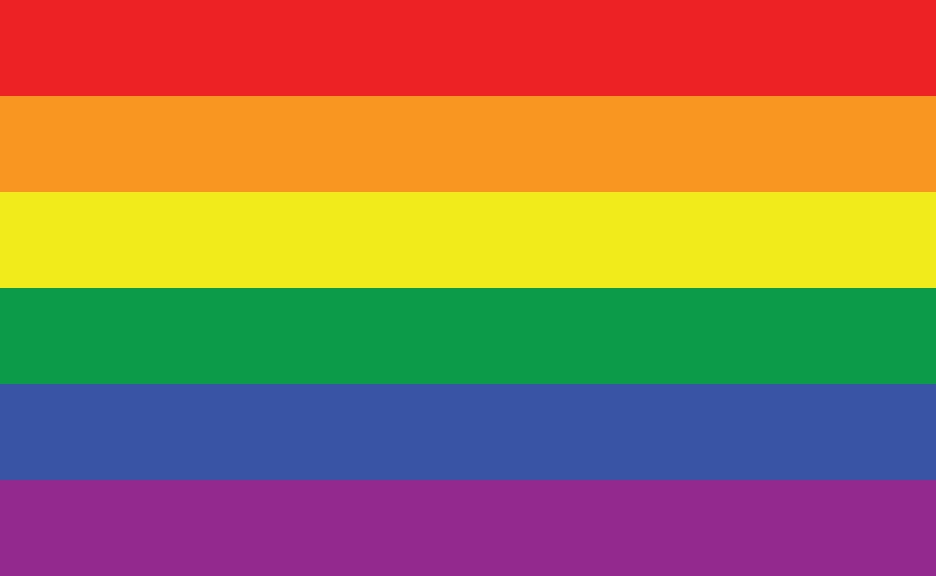 Imagine a place where you are welcome—no matter who you are, who you love, and how you identify.
Travel opens minds and drives better understanding between people from different cultures and identities – something the world needs today like never before. And travel fuels the health of communities that welcome travelers across generations.
We are dedicated to creating an inclusive environment for everyone, regardless of race, ethnicity, color, national origin, age, disability (physical or mental), sexual orientation, gender identity, parental status, marital status, family status, and beliefs as well as gender expression, mental illness, socioeconomic status or background, neuro(a)typicality, or physical appearance. We're united by our values, and we celebrate our unique differences.
Trust and safety are key to a great vacation. So is having fun, and lots of it.
We look forward to welcoming you to The Travel Inn.
Things to do:
San Jose's Post Street is now the city's first LGBTQ district. Post Street in downtown San Jose is a block with a colorful and historic past. Once known as El Dorado Street, its watering holes are where the first California state legislature boozed up in 1851. It's where downtown's Mardi Gras celebrations started small before they got too big. And, more recently, it's been the unofficial home for San Jose's LGBTQ community during celebrations like Silicon Valley Pride.
Take a gay day trip to Napa Valley and Sonoma.  Serving as the setting for many movies including Keanu Reeves' 1995 A Walk in the Clouds, Sideways and the more recent Netflix comedy Wine Country, are the winemaking regions of Napa Valley and Sonoma. Famed worldwide for their wines, these numerous vineyards, located back to back in the rolling hills of rural California, provide the perfect sun-soaked locale to indulge in a grape-heavy afternoon of wine tasting while observing winemaking processes first hand.
As the queer community assimilates, gayborhoods are becoming scarce, but the Castro District in San Francisco is still a rainbow-colored beacon and its best feature is its movie palace of the same name which opened in 1922 and whose sign is a city icon. See a camp classic, check out the leatherette ceiling and tap your feet along with the Mighty Wurlitzer organ.
Silicon Valley Pride: For over 40 years, Silicon Valley Pride, formerly San Jose Pride, has honored the Lesbian, Gay, Bisexual, Transgender, Queer, Intersex, Asexual (LGBTQIA+) community and its allies with a Pride parade and festival. This is the largest PRIDE organization in Northern California, outside of San Francisco. Attendees come from all over the Bay Area to participate in the festival and related events. The festival attracts thousands of guests each year and is the largest LGBTQ event held in the South Bay.
San Francisco Pride: With over 200 parade contingents and exhibitors, and more than twenty community-run stages and venues, the San Francisco Pride Celebration and Parade is the largest gathering of the LGBT community and allies in the nation. Celebrations begin on a Saturday in Civic Center Plaza in downtown San Francisco the last full weekend of June each year. The Parade, which takes place the Sunday morning of the event, kicks off from Beale Street along Market and ends at Market and 8th St. in the heart of downtown San Francisco.
The GLBT Historical Society is an archive museum holding an extensive collection of historic artefacts relating to the history of LGBT people in the United States, with a particular focus on San Francisco and Northern California. The first standalone museum of its kind, dedicated solely to LGBT history, the GLBT Historical Society, on 18th Street in the Castro neighborhood, allows visitors to learn more about the legendary political figure Harvey Milk while enjoying various temporary and permanent exhibits spanning archival materials and even graphic arts.
Walk San Francisco's Rainbow Honor Walk.  With such a rich, rainbow-hued history, San Francisco has long been a stomping ground for famed members of the global queer community. Discover more with a walk along San Francisco's own version of the Hollywood Walk of Fame, known as the Rainbow Honor Walk. Concentrated along Castro Street around 18th, where even the crosswalks are rainbow-striped, you'll find numerous commemorative plaques honoring prominent gay artists, entertainers and activists throughout history, such as Beat poet Allen Ginsberg and modern pop artist Keith Haring, as well as other minority figures such as the first female Nobel Peace Prize winner, Jane Addams.